Overview
Systems Mapping is an essential and deeply practical skill that makes Systems Thinking visible and tangible. It provides a strong structure for effective information visualisation that can help leaders quickly examine and decipher discrete patterns of complex systems to optimise decision making.
SM201 is a self-paced online course that guides participants in breaking down complex problems using the simple rules of systems thinking and mapping any system, regardless of its complexity. You will be able to try your hand at creating beautiful and easily understandable maps in Plectica Systems Mapping software. Through this programme, participants will be equipped with the skills and tools to identify gaps, gather insights on relational patterns, and communicate their ideas more effectively.
Programme Outline
Refine distinctions using card elements
Compress top-level systems to clarify meaning
Use relationship lines to connect ideas
Differentiate relationship lines with directional arrows, colour, and weight
Improve map readability and clarify meaning by distinguishing or labelling relationship lines and by adding parts to it
Use perspective to reframe, prioritise cards, change the view of your map, and develop a set of stopping rules to close out an analysis
Use a large-scale model as a Perspectival-point to alter another set of cards as a Perspectival-view
Mix and match Distinctions, Systems, Relationships, and Perspectives (DSRP) in a fractal and recursive way to evolve your map
Utilise all non-cognitive features of Plectica and differentiate between cognitive architecture and non-cognitive features
At the end of the programme, you should be able to:
Visualise and model complex systems
Optimise your maps with best practices and techniques
Deepen your understanding of complex systems and be able to communicate ideas more effectively
Trainers' Bio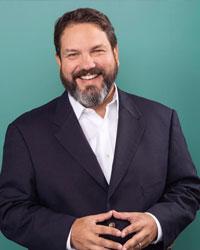 Derek Cabrera (PhD, Cornell) is an internationally known systems scientist who, in 2021, was inducted as a Member of the International Academy for Systems and Cybernetic Sciences for outstanding contributions to the field. Derek serves on the faculty of Cornell University, is Faculty Director for the Graduate Certification Program in Systems Thinking, Modeling, and Leadership (STML) and is a senior scientist at Cabrera Research Lab. He was Co-Founder and Chief Science Officer of Plectica (since sold to Frameable), where he invented several software applications.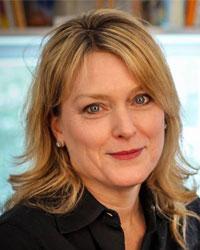 Laura Cabrera (B.S., M.P.A, & PhD, Cornell) currently teaches Systems Thinking and Modelling and Systems Leadership at Cornell University at the Institute for Policy Affairs. She is also the Program Director for Cornell's Graduate Certification Program in Systems Thinking, Modelling, and Leadership (STML). Cabrera serves as faculty for the SC Johnson College of Business, where she delivers Executive Education Programs to executive teams. She is co-founder and chief research officer at Cabrera Research Lab and was Co-Founder and Chief Research Officer of Plectica (now Frameable).
Together, we can make a systemic impact to the world