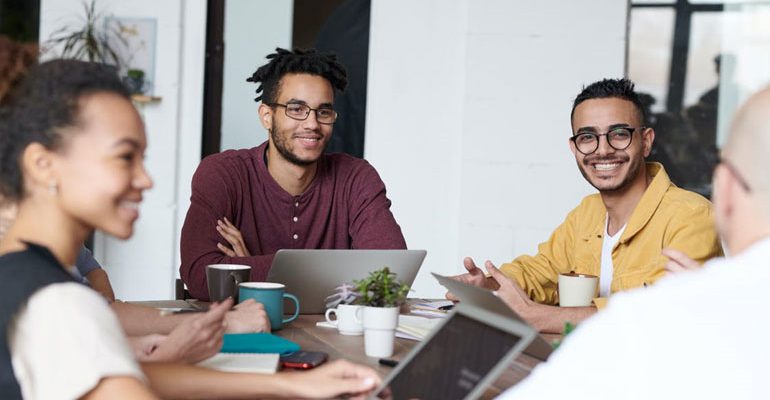 It is no secret that changes in technology, longevity, work practices, and business models have resulted in a global demand for continuous and lifelong development. Leading organisations are taking strategic steps to deliver enterprise learning to their employees in a more personal and real-time manner.
Before we go further, you may ask, what exactly is enterprise learning? It may mean different things to different people, but for our conversation, we will define it as this:
It is the way you get your team aligned on what you do and how you do it.
The goal is to align employee goals and performance with that of the organisation's. Whether you are training new managers, introducing a new workflow, or reiterating key job skills, enterprise learning covers all that. Although dealing with big teams – sometimes across borders and time zones – can be a daunting task, we round up the reasons why enterprise learning is so important:
1. It creates a loyal workforce
For Chief Executive Officers and Learning and Development (L&D) teams of global organisations, skills training is often cited as a top priority. Many professionals also rate the "opportunity to learn" as among their top reasons for taking a job.
The uncertainties brought on by the pandemic have further emphasised the need for upskilling and reskilling in order for one to remain relevant in the workforce.
However, although Singapore workers are keen to learn new skills to remain employable, many say they lack opportunities to do so within their companies. In fact, more than two in five employees in Singapore have left a company because they felt that it did not provide enough L&D opportunities.
Showing new hires their development matters will make them less likely to move on to another company, and this gives your company a competitive edge. When you invest more in employee development, it builds their self-confidence and trust in your company.
2. It creates a pipeline of leaders
Although digital skills are important, it is leadership skills – such as navigating complexity, accelerating talent development, and inspiring engagement – that hold the key to unlocking those skills for real innovation and change within your company.
Making sure development opportunities are available at all levels is not just aligning to your learner's needs, but also better positioning your organisation for success. In the future, much of the decision-making in business will happen further down the chain of command.
According to a McKinsey report, companies that invested in developing leaders during their significant transformations were 2.4 times more likely to hit their performance targets.
Enterprise learning is at the heart of ensuring the organisation has the leaders it needs to create an environment that draws everyone's best thinking and diverse ideas to the table.
3. It creates a culture of continuous learning
Even before the COVID-19 pandemic struck, learning has been trending towards going virtual. With lines between home and work now being blurred, and much of the remote workforce working longer hours, your employees may start to desire greater autonomy when it comes to working and learning.
With virtual learning, your employees can learn from home, and for all but the live sessions, at their own time. As learners take greater control of their own development, L&D teams have the opportunity to provide quality content and offer ways to help them find what is most relevant.
Whether your company is leveraging a single and integrated platform, or multiple platforms, going digital empowers you to effectively track and customise an individual's learning journey.
The bottom line is this: L&D must focus on supporting continuous learning as it plays an integral role in employee development and ensures that learning needs are met across the business. By aligning systems and processes, L&D will be better able to adapt to the needs of your employees as your organisation changes and grows. This translates to a more competent and productive workforce.
Conclusion
Various studies have shown that it makes business sense to invest in your employees' learning and development. When you strategically invest in employees, you attract and keep all the best candidates, and you also build a strong work culture unafraid of innovation and change.
People can already learn anywhere and anytime by themselves. The difference your company's learning framework can make is when you engineer useful connections and interactions.
Whether it is mentorship or sharing amongst teams, connect your learners with senior management and with each other for insights and feedback. When your employees are meaningfully engaged, the learning process pretty much takes care of itself.
All leaders (not just L&D leaders) play a part in creating positive change and improving performance and skills in the company. When leaders are able to achieve the fine balance between organisational goals with individual aspirations, success is a natural result.
Looking to develop and retain your top talent
through a structured training roadmap? Let us
help you with a curated L&D programme.