Overview
As the world becomes increasingly interconnected, complex situations requiring a systems approach have become more prevalent. It is imperative that leaders re-orient themselves strategically to the new normal and adopt a holistic view by considering the interconnections between subsystems to derive solutions.
Systems Thinking 101 (ST101) is a foundational self-paced online course that provides concrete systems thinking tools for analysing complex situations. Participants will be introduced to frameworks, concepts and practices which they can use to integrate and improve existing processes, operations and thinking patterns. Through this programme, you will learn to gather insights by deciphering and understanding the dynamics and interconnectedness of systems at play to make better decisions.
Programme Outline
USBISP paradigm of systems thinking (Understand the System Before Identifying or Solving the Problem)
Distinguish between and relate Systems Thinking (ST), Systems Mapping (SM) and Systems Leadership (SL)
Identify the Elements of Complex Adaptive Systems (CAS)
Distinctions, Systems, Relationships, and Perspectives (DSRP)
Articulate:

How Systems Thinking (DSRP) is foundational to the "8 types of thinking"
The relationship between a global list of human crises and the root crisis
The four ways that DSRP is foundational to emotional and analytical intelligence
The mismatch between Volatile, Uncertain, Complex, and Adaptive (VUCA) and Linear, Anthropocentric, Mechanistic, and Ordered (LAMO) and why it is important

Recognise names and use cases of the top systems models and approaches (i.e., The 4 Waves of Systems Thinking)
Decipher real-world scenarios using the Systems Thinking Iceberg model, Systems Thinking Loop model and Systems Thinking mental model
At the end of the programme, you should be able to:
Deepen your understanding of the what, why, and how systems thinking
Enhance the logic you use to solve problems
Analyse and model changes to complex systems
Communicate the complexities and associations within a system
Trainers' Bio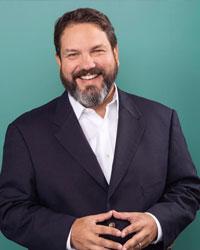 Derek Cabrera (PhD, Cornell) is an internationally known systems scientist who, in 2021, was inducted as a Member of the International Academy for Systems and Cybernetic Sciences for outstanding contributions to the field. Derek serves on the faculty of Cornell University, is Faculty Director for the Graduate Certification Program in Systems Thinking, Modeling, and Leadership (STML) and is a senior scientist at Cabrera Research Lab. He was Co-Founder and Chief Science Officer of Plectica (since sold to Frameable), where he invented several software applications.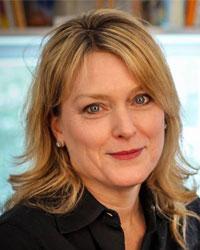 Laura Cabrera (B.S., M.P.A, & PhD, Cornell) currently teaches Systems Thinking and Modelling and Systems Leadership at Cornell University at the Institute for Policy Affairs. She is also the Program Director for Cornell's Graduate Certification Program in Systems Thinking, Modelling, and Leadership (STML). Cabrera serves as faculty for the SC Johnson College of Business, where she delivers Executive Education Programs to executive teams. She is co-founder and chief research officer at Cabrera Research Lab and was Co-Founder and Chief Research Officer of Plectica (now Frameable).
Together, we can make a systemic impact to the world