Overview
This programme introduces the practical application of 'Systems Thinking (ST101)' and 'Systems Mapping (SM201)' to help leaders build an organisational culture where systems leadership and collaborative working flourish.
SL301 is a self-paced online course that covers the specific skills and steps required to design, manage, and lead adaptive organisations and bring about cultural change. Participants will learn how to build an effective vision, mission, capacity map, and learning systems to support systems-level innovation and transformative change in their organisations.
Programme Outline
Use Systems Leadership to design, align, and lead an adaptive learning organisation
Diagnose Plan, Command, Control, and Utilise (PCCU) organisational design thinking errors, and differentiate PCCU from Systems Leadership.
Use checks to analyse implicit-POSIWID (i.e., "The purpose of a system is what it does") Vision and implicit-Complex Adaptive System mission of existing organisation
Use checks to design a new vision and mission
Analyse system behaviour to identify system structure failures
Map Capacital Systems of all kinds (CapMap)
Map and evolve mental models of any complexity using the Systems Thinking Loop and DSRP.
Differentiate and relate Individual and Organisational Learning, Culture, and Mental Models in real-world scenarios
Demonstrate fractal use of Systems Leadership across scale
Reify cultural mental models (e.g., through chachkis, symbols, branding, practices, metaphors, incentives, and stories)
Model a scenario where a mental model is enculturated partially
Facilitate organisational change with the Culture-Building Graph
At the end of the programme, you should be able to
Apply a systems approach to change management
Build effective vision, mission, capacity and learning systems
Create a culture that is built on shared mental models
Manage and lead an adaptive organisation
Trainers' Bio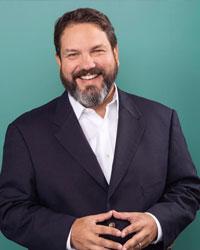 Derek Cabrera (PhD, Cornell) is an internationally known systems scientist who, in 2021, was inducted as a Member of the International Academy for Systems and Cybernetic Sciences for outstanding contributions to the field. Derek serves on the faculty of Cornell University, is Faculty Director for the Graduate Certification Program in Systems Thinking, Modeling, and Leadership (STML) and is a senior scientist at Cabrera Research Lab. He was Co-Founder and Chief Science Officer of Plectica (since sold to Frameable), where he invented several software applications.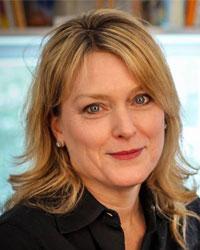 Laura Cabrera (B.S., M.P.A, & PhD, Cornell) currently teaches Systems Thinking and Modelling and Systems Leadership at Cornell University at the Institute for Policy Affairs. She is also the Program Director for Cornell's Graduate Certification Program in Systems Thinking, Modelling, and Leadership (STML). Cabrera serves as faculty for the SC Johnson College of Business, where she delivers Executive Education Programs to executive teams. She is co-founder and chief research officer at Cabrera Research Lab and was Co-Founder and Chief Research Officer of Plectica (now Frameable).
Together, we can make a systemic impact to the world